Skip to Content
Welcoming New Dental Patients in San Antonio, TX
Welcome to our dental family! Harmony Smile Care accepts new patients for dental appointments in San Antonio, TX. Dr. Dana K. Harmon and our dental team offer a comfortable and friendly dental environment. We work with you to find the perfect dental treatments for your oral health needs. Our comprehensive dental services are perfect for everyone in the family. We are here for all your dental needs, from routine cleanings and periodontal gum therapy to teeth whitening and dental implants. We're dedicated to boosting the health and beauty of your smile. Come see us today!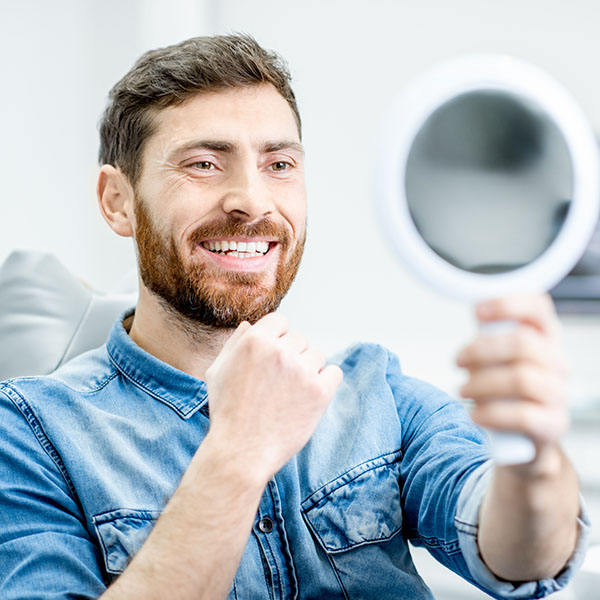 First Dental Visit Expectations
Our dental team wants to get to know you and help you feel comfortable in our dental chair. We're devoted to customizing dental solutions for your needs. When you visit us for the first time, you can expect the following:
A friendly smile greeting you at the door
Digital X-rays of your mouth and jaw to assess oral health
Full periodontal screening
​Blood pressure screening
Intraoral tour of your mouth
Thorough dental cleaning and examination
Visit with the dentist about any concerns
Customized dental treatment plan creation
Ask Us About Payment Options
Harmony Smile Care offers cost-effective dental treatments. Our dental office accepts checks, cash, most major credit cards, and most insurance policies. We can talk about CareCredit and financing options, if necessary. We want new patients to feel welcome and excited about their oral health. Please be open with us about your medical history and tell us if you are on any medications. Feel free to ask us any questions about our dental office. We are so excited you've chosen our dental family. Contact us today to schedule an appointment.