Skip to Content
Invisalign® in San Antonio, TX
As a certified Invisalign® treatment dentist in San Antonio, TX, Harmony Smile Care can help correct your smile with convenient, easy-to-use Invisalign® clear aligners.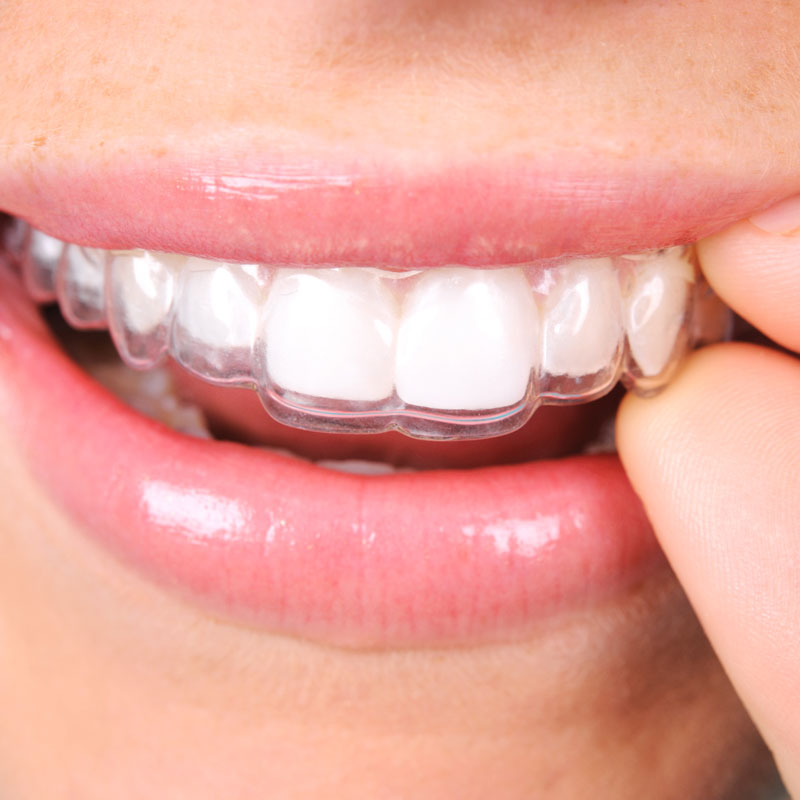 How Invisalign® Works
Invisalign® works differently from traditional braces. Invisalign® aligns your teeth by using clear aligners, which apply pressure to the teeth in your mouth that need to be corrected. Each set of Invisalign® clear aligners is worn for approximately 20-22 hours per day. On average, you'll receive a new clear aligner every 1-2 weeks during your treatment time. Every new aligner you get will align your teeth more and more, until your teeth are adjusted to their final position. During the process, you'll need to have occasional office visits to ensure that it is working correctly.
How Long Does Invisalign® Take to Work?
Invisalign® typically takes between 12-18 months. You may require more or less time depending on the condition(s) of what needs to be corrected.
Benefits of Invisalign®
If you're evaluating different orthodontic treatment methods, you're probably curious about the benefits of Invisalign®! It can help your smile in a variety of ways, all while being visually discreet, comfortable, and convenient.
Correct Your Smile
Dental issues such as crooked teeth, overlapping teeth, gaps in your teeth, and an uneven bite can cause additional dental problems in the future. When you correctly align your teeth with Invisalign®, you're not only correcting those issues, you're also more likely to have better oral health down the road.
Shorter Treatment Time
A typical Invisalign® treatment period is 12-18 months. Traditional braces are usually less precise and require more time to correct the same issues. Traditional braces also require more office visits during the treatment period. The bottom line is if you choose Invisalign®, you're saving yourself time.
Convenient
Invisalign® clear aligners are made to be taken out during meals, so you won't be limited by the dietary restrictions that accompany traditional braces. Additionally, you can remove the aligners during your normal dental cleaning routine, so you won't have to buy special equipment or adjust your routine.
Comfortable
Unlike traditional braces, Invisalign® clear aligners are made from a smooth plastic material that comfortably fits around your teeth and is custom fitted to your exact smile.
How Much Does Invisalign® Cost in San Antonio, TX?
The cost of Invisalign® varies depending on a variety of factors specific to your treatment plan. To get an accurate estimate of how much Invisalign® will cost you in the San Antonio, TX area, schedule an appointment for an initial evaluation today!